Custom Workwear Clothing Online
Metro Workwear is an Australian-owned and operated company that delivers a fine collection of clothes and stylish accessories featured exclusively by top Australian Brands like Biz Collection, DNC Workwear, Jb's Wear, Aussie Spirit, Aussie Pacific, Syzmik, Biz corporates, Chef Works, Ramo, Winning Spirit, Benchmark, and many others. Our skilled manufacturing techniques and high-tech machines deliver premium-quality clothes with customised printing and embroideries.
Shop Now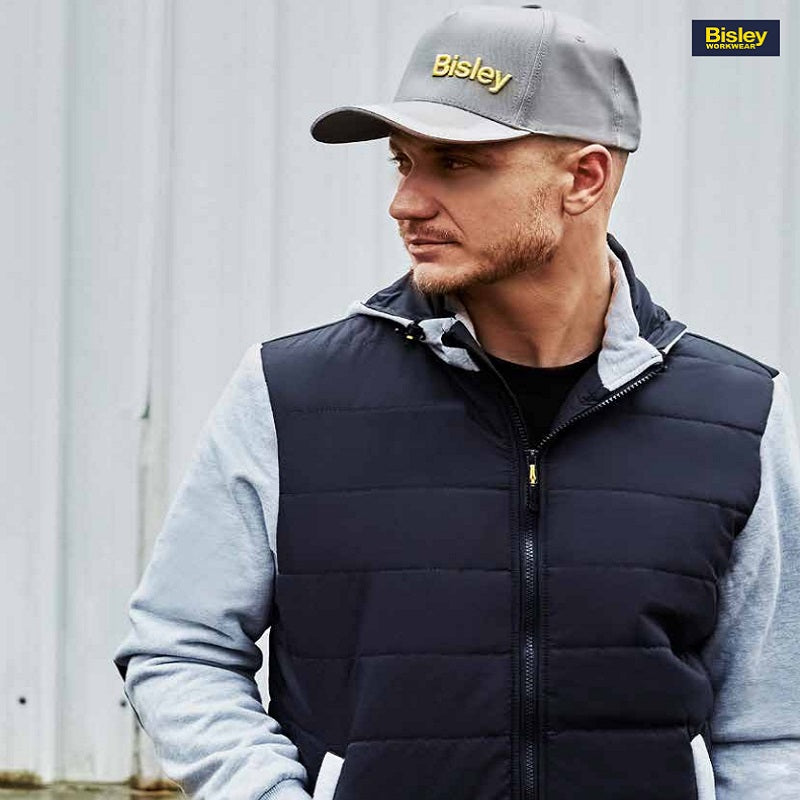 The Ultimate Hi-Vis Workwear and Corporate Uniforms Online Store in Australia
Over 30 years of experience, bringing you the best workwear brands such as Biz Collection Polo Shirts, Jbs Wear, Bisley Workwear, DNC Work Wear, Hard Yakka and many more. Order workwear clothing online and add embroidery, screen printing, digital garment and apparel printing, dye sublimation all with a click of a button.
Workwear Clothing Online
Elevate Your Wardrobe with Sydney Workwear
At Metro Workwear, we understand the importance of professional attire in the workplace. We are proud to offer an extensive selection of workwear clothing online, ensuring that you find the perfect fit for your professional needs.
As a proudly Australian-owned company with over 30 years of experience, we ensure our collection caters to the needs of everyday Aussies.
High-Quality Printed & Embroidered Workwear Online
Need your logo printed or embroidered? We know how important it is for your team to represent your brand, and our quick and easy workwear printing process allows you to do just that.
Our specialised workwear printing services allow you to customise your work attire. Our online embroidered & printed workwear is crafted with precision, ensuring that your company's logo or design stands out in both clarity and quality.
Read More
Why Choose Metro Workwear for Your Workwear Needs?
What sets us apart is our commitment to quality, variety, and customer satisfaction. We make shopping for Australian workwear onlinea hassle-free and enjoyable experience.
We're in our workwear for so much of the day; shop with us to ensure you're getting the perfect blend of comfort, and safety in every garment.
If you want to bring your personality to work, our moisture-wicking patterned scrubs are sure to brighten up any day on the job. From embroidery to workwear printing, we offer multiple options to make your workwear uniquely yours.
Workwear Sydney: Stylish and Functional
For those seeking workwear in Sydney, look no further. Our range is designed to meet the demands of various job roles while keeping you comfortable and stylish. From breathable fabrics to high-visibility colours, our workwear is as functional as it is fashionable.
Shop our range today to upgrade your workwear today!
Ensuring Safety and Comfort in Every Stitch
We know safety and comfort are paramount in any workplace. With features like FR & anti-static reflective tape and thermal protection, our safety attire is designed for long-wear comfort using lightweight fabric.
Our Hi Vis Polos comply with the industrial standards, as well as AS & NZS standards for sun protection, making sure you and your team are well looked after.
Beyond meeting standards, our fabrics ensure breathability and flexibility, allowing you to move with ease throughout the day.
We also integrate ergonomic design into our clothing, ensuring that the printed workwear you choose won't get in the way of your job.
Perfect Fit for Every Body Type
If you're after shirts, jackets or skirts to wear to the office, Metro Workwear Sydney makes dressing for the office a breeze.
We believe in inclusivity, which is why our online range of workwear clothing comes in a wide range of sizes, from 2XS to 8XL. Whether you need regular, slim, or relaxed fits, we have options to suit most shapes and sizes.
Convenient Australian Workwear Online
Metro Workwear brings the convenience of shopping online for Australian workwear to your fingertips. Our Sydney-based workwear store brings you the convenience of browsing and purchasing from the comfort of your home or office.
With a range of sizes, styles, and colours, finding the right fit for your team is just a few clicks away.
Workwear for Men, Women, and Kids
We offer an extensive range of workwear for men, women, and kids. From business trousers to casual attire, our collection is for the whole family.
Whether you're in the market for activewear, chefwear or scrubs, our Sydney-based workwear is as durable as it is comfortable.
Hard hats, gloves and more
Beyond clothing, we also offer a vast collection of accessories and PPE. From respirators to beanies, Metro Workwear is a one-stop shop for workwear clothing online.
Found it cheaper elsewhere? Our price match guarantee ensures that you get premium quality at the most competitive price.
Nationwide Delivery and Smooth Customer Service
No matter where you are in Australia, we've got you covered. We aim to ship all items within 7 working days, so you can jump straight into action.
We pride ourselves on providing excellent customer service, here to assist you with any queries or special requests.
Read Less
Best Sellers
Sale price

$25.02 AUD

Regular price

Unit price

per

Sale price

$37.46 AUD

Regular price

Unit price

per

Sale price

$25.02 AUD

Regular price

Unit price

per

Sale price

$9.58 AUD

Regular price

Unit price

per

Sale price

$51.11 AUD

Regular price

Unit price

per

Sale price

$37.46 AUD

Regular price

Unit price

per

Sale price

$47.58 AUD

Regular price

Unit price

per

Sale price

$39.18 AUD

Regular price

Unit price

per

Sale price

$47.58 AUD

Regular price

Unit price

per